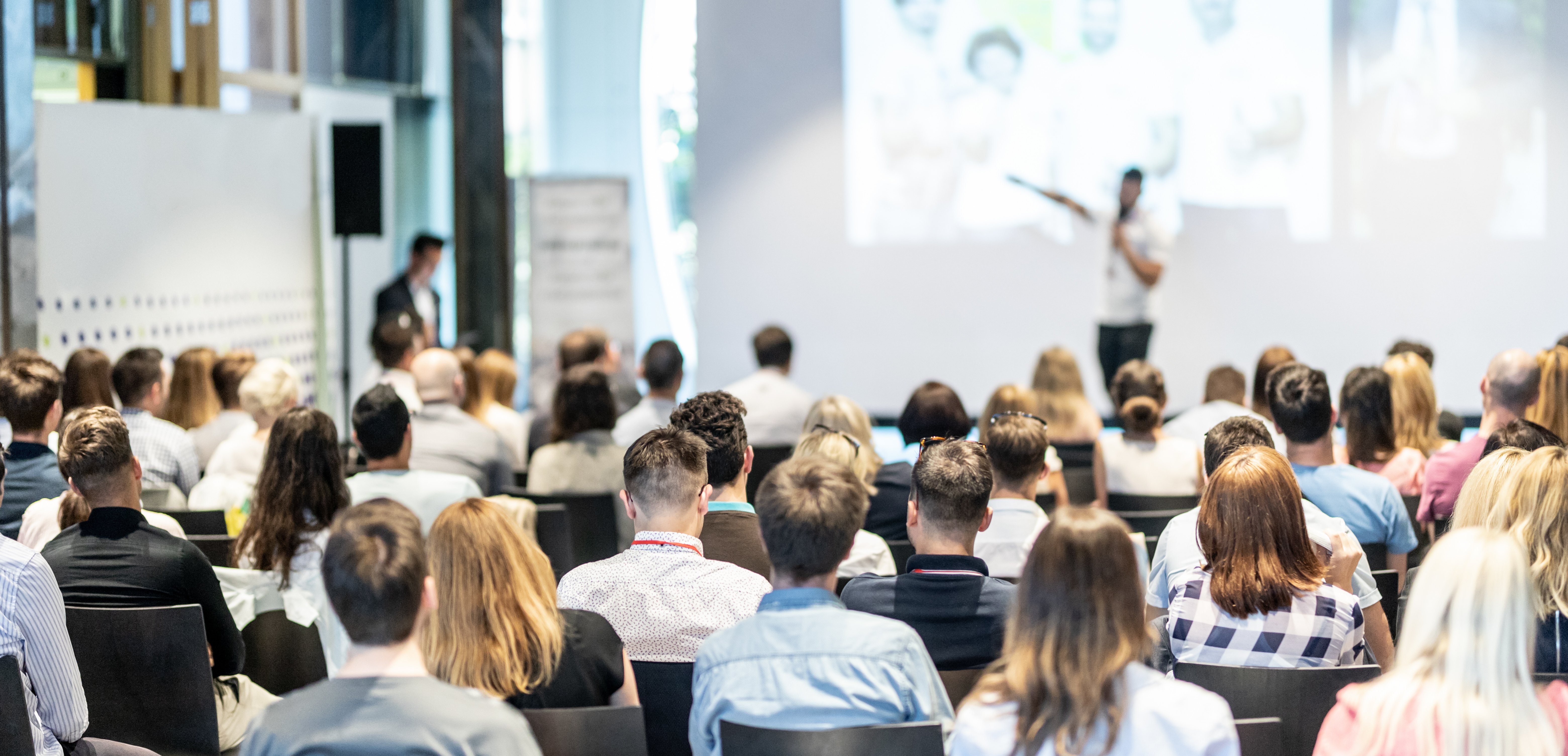 According to a recent survey we conducted with Demand Gen Report, 54% of companies are increasing their budget for in-person events this year. But with bigger investments comes the need for smarter marketing.
To come out on top in 2020, companies must be able to adapt quickly to legal and technological changes in the events landscape, as well as the evolution of the B2B buyer mentality. Here are the forces that will shape event marketing in 2020, and how to take full advantage, making this your best year yet.
The Rise of First-Party Data
By now, your inbox has been filled three times over with word about the latest data privacy law, CCPA, and how to navigate the regulations in your marketing strategy. These privacy laws have made it harder for companies to use third-party data for marketing purposes. Although companies are adopting new mechanisms for gaining consent, with more laws set to go into effect in 2020 and beyond, savvy organizations are looking to deprioritize their use of third-party data and place more importance on first-party data.
Key Takeaway: Being the ideal channel to capture first-party intent data, events are an even bigger component of your marketing mix.
Key Challenges: To make the most of this opportunity, companies need to invest in mechanisms for getting direct consent at events, and for deciphering what to do next from the conversations prospects are having with your team at events.
The Consumerization of B2B Customers
The line between B2B and B2C marketing is fading. More and more companies are achieving better results in their B2B marketing approach by learning from B2C practices because, at the end of the day, a person wants to be treated like a person and not like a company or number. Companies are starting to offer B2B buyers more of a consumer marketing experience with customized messaging and high-level responsiveness, which builds a human connection between brand and buyer. Stephanie Buscemi, the CMO of Salesforce, said it perfectly, commenting that, "Marketing needs to ensure it can resonate, it knows how to make that connection, and knows who people are and what motivates them." There's a lot of noise out there, but most of it is generic and inauthentic. Brands need to build an emotional, human connection to stand out. Events are the ideal channel for obtaining explicit data from buyers, which allow companies to create more connected, consumer-like experiences. That's how you'll win over your B2B buyers in 2020.
Key Takeaway: B2B customers expect the same kind of human connection and responsiveness from organizations they interact with at events as they get from consumer brands.
Key Challenges: To deliver on this expectation, companies need to connect events to their other systems so they can rapidly convert contextual information captured from leads at events into engaging follow-up conversations.
The Use of Event Data to Drive an Array of Marketing Initiatives
According to Markets and Markets, the Event Management Software market is expected to double between 2019 and 2024, growing to $11.4 billion. A major factor driving that growth is the increasing demand to capture actionable business insights from events and the rising adoption of advanced data analytics solutions. With 89% of senior marketing leaders likely to use event data to inform other marketing and business decisions, this doesn't come as a surprise. While digital marketing campaigns capture implicit buyer signals, events offer explicit buyer signals directly from the buyers themselves, allowing event staff members to personalize their engagement and follow-up to help prospects move faster down the sales lifecycle.
Key Takeaway: Companies are beginning to understand the power of explicit event prospect data for improving marketing and accelerating sales.
Key Challenges: To make the most of this data, companies will need to integrate event lead management software with other business systems, and adopt processes that foster alignment and information sharing across marketing and sales.
Event Technology Use Is on the Rise—for Better and Worse
Over the last decade, technology has become embedded in almost every aspect of events--from attendee apps and lead capture solutions to innovative event floor experiences. I'm excited to see how all of these trends evolve this year:
BYOT or "bring your own tech" is on the rise, as companies understand the value of using a single event lead capture solution across events to ensure seamless integration with their MarTech stack and standard processes for managing event leads and event data.
Self-service kiosks and floor tracking have the potential to provide streamlined experiences for attendees.
Although first introduced as a time-saver, facial recognition technology is mostly being used as a security mechanism.
On the negative side, the temptation to put everything, and the kitchen sink, into attendee apps is proving too much. I hope to see companies scale back on the bloat and focus more on providing attendees customized content based on their interests.
And, we've all received generic post-event emails that neither remind us why we visited the booth nor help us feel like our needs were heard. If you're going to follow-up with your leads, engage with them about their questions and concerns, not with whatever generic narrative you've pre-loaded into your marketing automation platform.
Challenge of the Year: Solving the Problem of Dwell Time
While a longer dwell time might be a good metric in terms of SEO, a long dwell time for your booth visitors at an event only spells disaster. As events become even more important for forging human connections with B2B buyers, we as exhibitors need to figure out how to streamline the booth experience so that when that high-priority contact shows up, they are recognized and quickly connected to your exec team, rather than waiting around for a quarter of an hour to get their badge scanned and hear a generic product speech. Letting your most important high-priority leads wait around for long periods and speaking to general booth staff members creates sub-optimal outcomes. These dwell-time moments cannot go unnoticed any longer. We can be better than this and it's a new decade, so let's start fresh and solve this problem together.
Uzair Dada
atEvent CEO