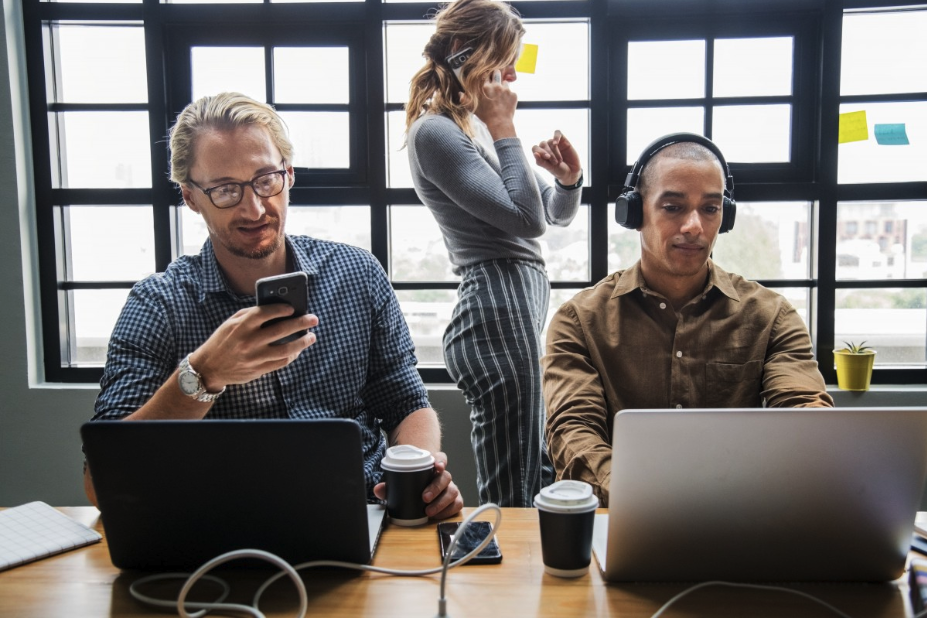 If an event attracts your target audience, you can bet your existing customers are there too. Learn why Customer Success should be at your next event, and how to make the most of their presence there.
---
Exhibiting at events is all about capturing leads, right? What does your customer success team have to do with that? For one thing, if an event attracts your target audience, you can bet your existing customers are there as well. Which makes events an opportunity for both you and your competitors. Read on to see why Customer Success should be at your next event, and how to make the most of their presence there.
Acquisition (Only) Is So 2017
Top organizations understand that building long-lasting customer relationships is not only a key to growth, but also costs less in the long run than constantly wooing new customers (of course, you want to keep doing that, too!). The same things that make events great opportunities to engage new prospects make them excellent venues to deepen existing relationships as well. If your company offers a solution or service that requires any kind of setup, chances are your customer success team has engaged with your customer virtually. Putting a face to a name—even if you only have time for a quick hello—helps solidify that relationship, and is a great opportunity to check in about their last interaction and remind customers you're there to help.
Feedback Informs Retention and Acquisition
There are plenty of well-documented reasons to solicit and listen to feedback from your customers. By proactively reaching out to customers you believe will be at the event, you can show how much you value their ideas and experiences, especially those who've had a less-than-perfect experience with your offering. The information Customer Success captures can be a boon for Sales and Marketing as well. Because Customer Success understands how your customers actually use your product, versus how you hope they will use your product, these conversations can highlight opportunities for different marketing and sales messaging, better documentation and training, or a more proactive approach to onboarding. They can also help identify customers who would be good candidates for testimonials, case studies, and other content to support your sales process.
Specialized Knowledge Can Accelerate the Conversation
In most cases, a successful event engagement means the prospect walks away wanting to learn more about your offering—but what if you could answer some of their most pressing, company-specific questions right on the spot? Take advantage of your customer success team's expertise by encouraging sales reps to pull in a customer success manager when prospects have specific questions they can't answer—from setup, to onboarding, to how your offering addresses their organization's particular use cases. In many cases, knowing that your friendly, helpful and knowledgeable Customer Success will be there every step of the way can be a huge selling point.
But, don't just go to the show expecting to run into customers while you're there. Exceptional customer service starts with proactive customer engagement. Here are five ways to get the most out of your customer success team's presence at your next event.
Reach out to existing customers before the show. Rather than including current customers in your standard pre-show awareness blast, segment these valuable contacts into their own group and send them a customized message—ideally from your Customer Success team. You might invite them to swing by your booth to check out new product features, learn about a new offering, meet the team, or something else!


Invite top accounts to an event within the event. A hosted happy hour or VIP dinner is a great way to show appreciation, facilitate one-on-one conversations that might uncover and head off problems before they grow, identify good candidates for future case studies and co-promotional opportunities, capture early feedback about a new feature, and more.


Be prepared to convert customers into advocates. Trade shows offer an ideal opportunity to talk to several existing customers at once. Maximize this opportunity by thinking about how you can use that feedback after the show and going in prepared, whether that means setting up a "customer success event" in your lead capture app to capture customer satisfaction (ask us how to do this in atEvent), bringing recording equipment to capture audio or visual testimonials, or something else.


Design your booth with customers and prospects in mind. Is there an experience, collateral or swag that would be useful to existing customers? For example, we stocked our booth at INBOUND with printouts of our popular guide to maximizing demand gen from events with HubSpot. At the Marketo Roadshow, we brought a guide we designed specifically for Marketo marketers. These guides served the dual purpose of helping our current customers do more with atEvent, and giving potential customers a resource we hoped would be helpful to them and would help keep us top of mind.


Define KPIs. By identifying goals—and the metrics to measure them—before the event, you'll be able to evaluate the impact of your customer success team's engagements at the event. Common Customer Success event metrics include the number of customer meetings booked, and customer satisfaction.
If you do send Customer Success to the event, make sure to equip them with your lead capture app so they can capture the details of their planned and unplanned lead interactions on the event floor!