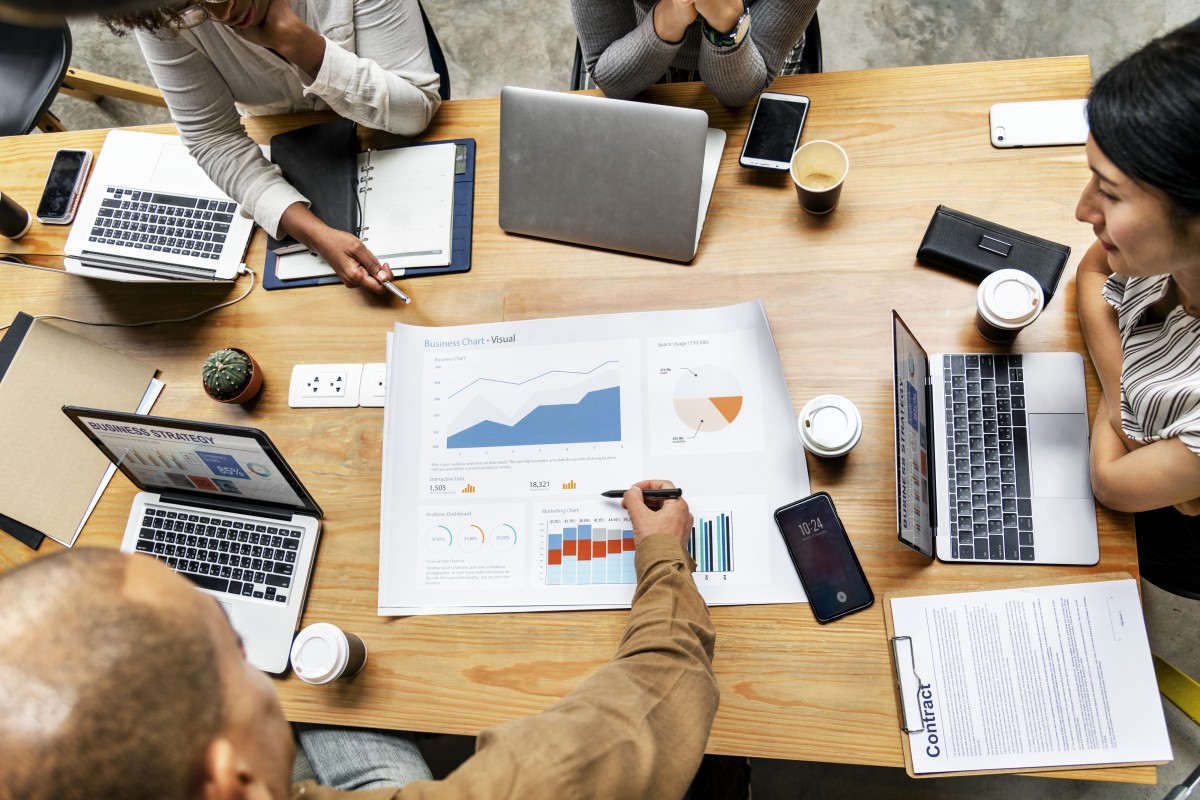 Data is King, and events are the castle. Each event your company attends or sponsors has numerous touch points that provide you with valuable data waiting to be tracked and used to inform your strategy.
According to The Freeman Data Benchmark Study, savvy marketers see the value in event data, with 89% of marketing leaders using customer collected data to make strategic decisions. However, this data can do much more, and for every department involved with your events. To get the most of your event data, we can no longer be thinking of events as a cash grab for leads. When we follow that kind of mental approach to our events, we end up convincing ourselves we have a bag full of hundred dollar bills when in reality our bag gets filled with a lot of monopoly money. Instead, we need to flip our view of events and reframe our thinking to be more data driven and value quality over quantity. The new way of looking at events is as a means of collecting lead data, not contacts.
Events are a team sport, which is why it's important to know the goals of each department involved in an event, so you can all work together and achieve more. The ability to learn, grow and scale your events starts with prioritizing data over contacts because that additional information you collect will give you the upper hand on the competition and help your team work smarter, not harder. Here are the best practices and KPI recommendations from successful B2B atEvent customers.
HOW LEAD DATA CAN SUPPORT SALES
Sales reps need relevant lead information to help close deals faster and get prospective customers what they want before they leave to find it elsewhere. What sales reps need to do at the event, is talk to prospects and targeted accounts to set up follow-on sales meetings or product demos. What reps need from the event is to track the context of their face-to-face conversations with clients, targeted accounts, and new prospects to provide them with a clear next best action for after the event.

HOW LEAD DATA CAN EMPOWER MARKETING
Marketing needs context on event prospects in order to provide the right messaging and improve their content recommendation for targeted prospects. Marketers need quality lead data if they hope to drive more attendance year-over-year. In order to provide a quality score, they can measure the percentage of qualified leads generated from the prospects that answered their qualifying questions or they can measure based on a blend of qualifiers, follow-up actions and notes. Furthermore, tracking contextual data allows marketing to support the sales team by filtering out bad leads and segmenting all prospects into different nurture streams based on interest level, purchase readiness, and other demographics that are predetermined by Sales prior to the event.

HOW LEAD DATA CAN STREAMLINE EVENT OPERATIONS
Contextual data from face-to-face interactions at the event booth are extremely helpful for the event operations team to not only set-up and position the on-location team to successfully appeal and converse with targeted accounts and prospects, but also appropriately choose events to attend.

HOW LEAD DATA CAN REINFORCE CUSTOMER SUCCESS
Meeting with existing customers at events can provide excellent feedback for the company. By talking with customers and asking about their business objectives, any challenges their facing with events and lead gen and what their year-end goals are, your team can be more informed and potentially advise the customer on what needs to be done to help them with their corporate goals. Additionally, this is an opportunity to show your customers how much you care, stop issues from turning into full-blown complaints and build up relationships, which in turn improves retention and increases the likelihood of customer referrals.

As you can see, we're not suggesting that measuring the number of contacts received from an event is a bad metric for your company to track. However, it cannot be your primary metric for measuring success or else your team will likely only focus on collecting as many contacts as possible, regardless of their quality. By keeping your team focused on identifying and qualifying prospects, capturing qualifiers, and contextual data, your company opens doors for itself in more ways than one. With quality lead data, your sales teams can improve their efficiency and numbers but also, your marketing team can help the company become a thought leader, stay on top or ahead of trends, and close in quickly on targeted accounts. Changing your company's mindset on events isn't easy, but the impact on your overall profitability is well-worth the effort.
To continue leveraging your event data, check out our webinar about using event data to fuel your Account-Based Marketing strategy.