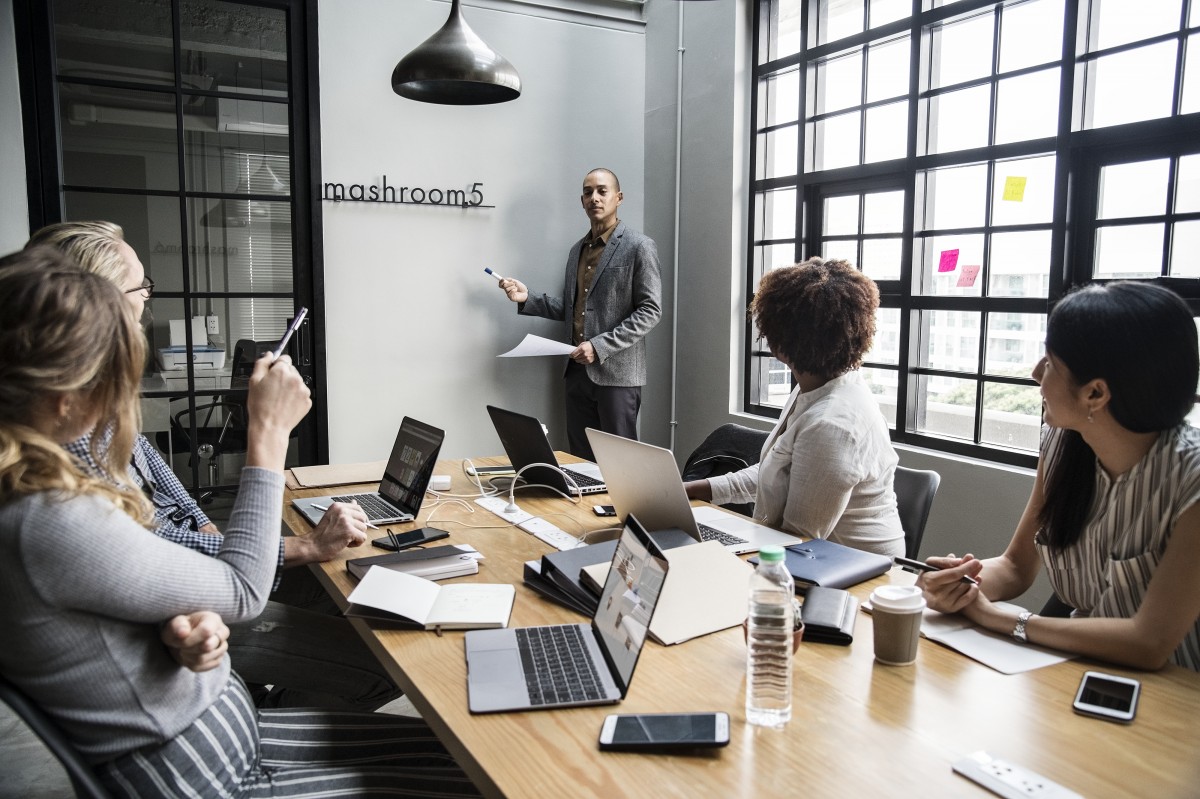 Did you know companies with tightly aligned sales and marketing teams are 67% better at closing deals? That's why successful B2B sales teams are getting involved in ABM to switch from targeting leads to targeting the accounts they value the most.
By collaborating with Marketing, Sales can look to improve their lead quality, assign prospect and account attribution, and increase pipeline velocity. Information about Account-Based Marketing has been everywhere this year, in almost every marketing publication out there, but you might not be aware of how much information sales teams hold and how the strategy is only as strong as the collaboration between Sales and Marketing. In this post, we'll look at the sales side of this important strategy, share what sales teams need to make ABM work and, of course, how events fit in.
What is ABM and How Does Sales Factor In?
Account-based marketing involves targeting a specific list of key accounts that fit your company's product offering and offer high value in return, then personalizing your approach for each account to ensure maximum engagement with those accounts. Ideally, a company has a strong grasp of their product-market fit, which helps them identify and nurture mutually beneficial relationships with prospects that will turn into long-standing partnerships. This strategy can only work to his fullest potential if both Marketing and Sales are involved. Sales can share information from their direct conversations with prospects and all the research they've put together on targeted accounts including, pain points, interests, and decision-making roles within the company. With that information, companies using ABM have generated over 200% more revenue. In turn, Marketing can match Sales outreach needs by producing personalized content, such as guides, case studies, blog posts, and infographics. When Sales and Marketing collaborate the jump in lead quality, lead-to-sale conversion speed, and content accuracy is night and day in comparison.
What Sales Brings to the Table
It may be called Account-based marketing but guidance from the sales team is essential to success. The biggest reason successful B2B sales teams are involving themselves in ABM is because companies have experienced 36% higher customer retention rates and 38% higher sales win rates because of it. ABM actually helps marketing teams meet the needs of their sales peers, so there's no need to clean up leads or reason to worry about following up with unqualified accounts. Successful sales teams establish their essential prerequisites with their marketing team immediately by:
Identifying targeted accounts to provide marketing with a list of ideal accounts to help focus their efforts. They do this by reviewing their current customers to determine how profitable those accounts are to the company. Then they breakdown the key information about the company, as well as their pain points and interests. When Sales shares this research with marketing, it makes getting those desired accounts much easier. According to Demand Metric's ABM Benchmark report, 60% of users reported a revenue increase when Sales and Marketing aligned, and upon further inspection, they found that of the 40% that did not, none of them reported having complete sales and marketing alignment. By identifying who the sales team wants to target, marketing can increase the likelihood of getting those coveted leads and help sales increase revenue.

Providing basic targeted persona information, which gives marketing what they need to create personas to shape their content for and improve their messaging through certain channels. More importantly, sharing insights between the two teams builds a better picture for each team. It's vital that Sales shares their insights from direct conversations and account research so that marketing can tailor-make content that is both informed and appealing for prospects. Accurate, targeted content is key because 95% of buyers choose a solution provider that gives them great content to help navigate through each stage of the buying process. It's no secret that it's easier to start conversations and keep prospects engaged when you have content that is interesting and offers value to them.

Informing lead-to-account matching to provide marketing with the guidelines they need to properly route leads once they are in the company's Marketing Automation and CRM systems. Being able to attach leads to the accounts they belong to will improve the quality and accuracy of your profiles for targeted accounts. Lead-to-account mapping was stated by 44% of marketers as ABM's biggest challenge. By aligning on what the key qualifying information should be and why, Sales can bypass one of the biggest blindspots companies have when using ABM. Moreover, the company will reap the benefits through increased sales rep productivity, better customer service, and improved prospect journey.
What Steps Sales Needs to Make to Get Involved
If your sales team is not already involved in your company's ABM strategy, it can do so by reaching out to Marketing to figure out what information they are currently working with and why. Understanding what marketing is thinking will be helpful when you share your department's account research and prospect interaction insights. After exchanging notes, Sales can begin to request content that addresses particular pain points, which allows marketing to create said content as resources for Sales to use in their prospect-facing. After that, it's key to continue collaborating with Marketing to inform each other on how certain content is performing and where it is being used. This ongoing partnership will benefit both teams as neither are left in the dark about what the other is doing, why they're doing it or what results they're getting from their actions. By aligning with Marketing in their ABM efforts, Sales will ensure that all of their leads are not only highly targeted but that they have specific content to deliver those leads, such as case studies or reports from the same industry. Furthermore, Sales should periodically check-in to always make sure they are getting refreshed content that addresses current pain points and trends, improving the quality and outcomes of their conversations.
Why Events Are Vital For Account Insights
With so much of ABM relying on lead data, events emerge as an ideal platform for sales teams to gather intel on prospects and target accounts. The information a sales rep can gather from an event can not only provide a clearer picture of how to sell effectively and efficiently to those accounts, but also help focus the sales team with their on-the-floor messaging and talking points in sales meetings. Applying event data will provide explicit, conversational insights for your ABM strategy. With digital efforts on one side and events on the other, companies can combine implicit digital signals from online interactions with the explicit, contextual data sales reps gather from event prospects. Events offer Sales and Marketing the strong account signals they need to more accurately profile leads for lead-to-account matching, and to provide both teams with more insight directly from the mouths of their targeted accounts. With events, ABM can produce more honest lead quality, proper prospect and account attribution, and increase pipeline velocity. And with 84% of companies finding the main benefit of using ABM is that it increases the engagement they have with their target accounts, events and ABM go hand-in-hand to continue to provide better, more actionable data insights for your company.
For more information on how to incorporate your event data to fuel a more powerful ABM strategy, watch our webinar with Sirius Decisions.