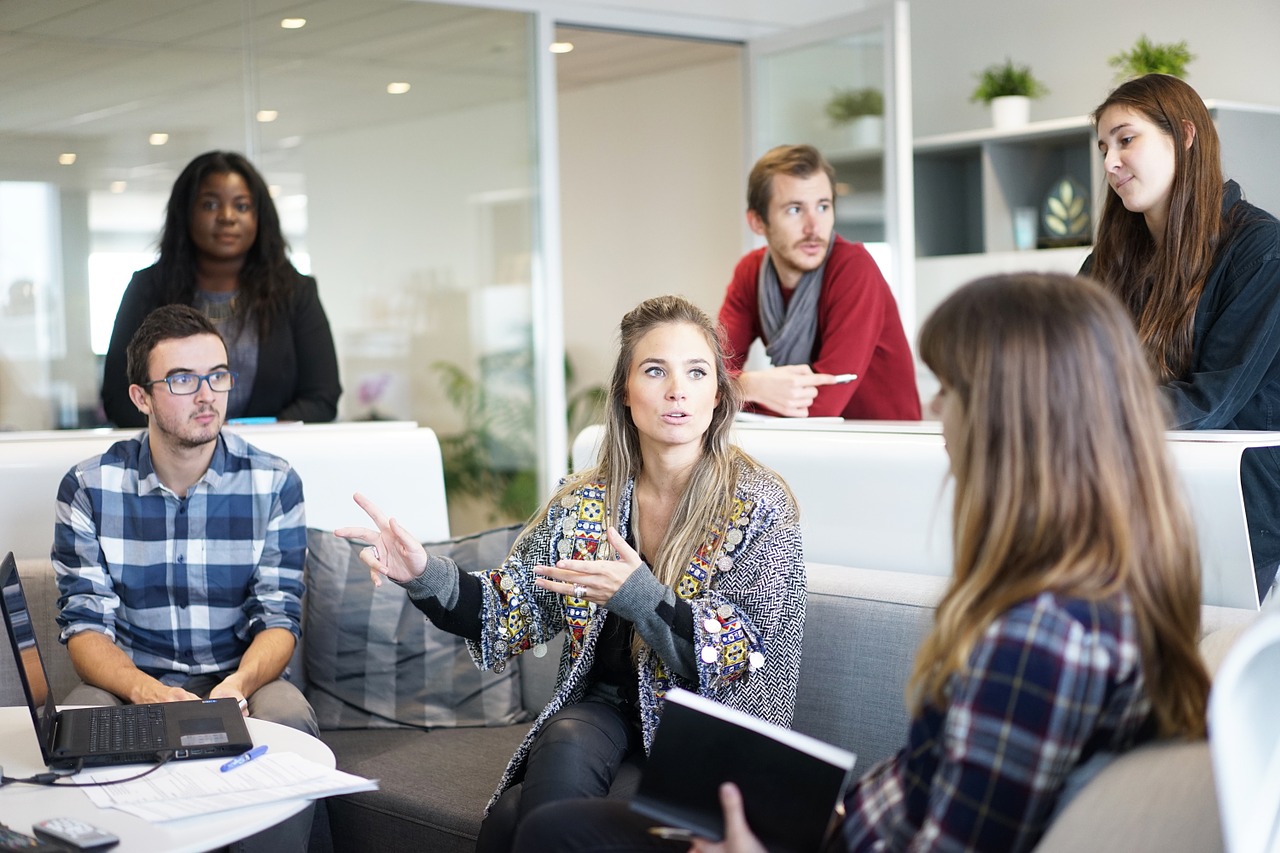 Why is everyone talking about ABM? It's because 87% of B2B marketers have agreed that ABM delivers a higher ROI than other marketing activities.
Account-based marketing is everywhere, seemingly in any marketing publication you see right now, and the reason is that ABM is a highly effective marketing strategy, especially for B2B businesses. But this strategy is only as strong as the data you put into it. So how can your company rest easy knowing its built a successful, date-fueled ABM Strategy?
What is ABM and What Type of Data is Needed?
Account-based marketing is a business strategy that considers an individual prospect like its own market, and in turn, Marketing creates focused content, events, and campaigns completely dedicated to these accounts, instead of the entire industry. The beauty of ABM is that it allows you to address the needs of a given organization by connecting with every stakeholder within the organization. The result is personal and provides companies with a way to reach multiple buyers at the same company. ABM has an ability to build relationships, and 84% of companies have reported that it improves their reputation, with 74% also seeing improvement in customer relationships. However, this strategy hinges on the understanding of your targeted accounts, which can only be achieved with quality interaction data. This type of data comes from both digital and physical channels.
1. Combine Account Data from Digital and Physical Channels
Every touch point is trackable online and can lend insight into the needs and interests of your accounts. These digital touch points are implicit signals that point to general interest and give a company a broad idea of how to create content that will nurture these accounts and build dialogue. However, while being able to see a particular buyer from Bank of America has roamed your website and clicked on several related content pieces can be great information, it lacks the context that will help narrow the focus and increase pipeline velocity with said account. Content is a key component to a successful ABM strategy, but it falls short of useful if it's not exactly what your targeted accounts are looking for or need.
Here's where explicit signals come into play to complete your account profiles. Explicit signals consist of pain points, interests, and basic persona information that come directly from the mouths of your targeted accounts and prospects. The only way to obtain explicit account signals is from face-to-face interaction, and those come in bundles at trade shows, conferences, and other events. Events are a goldmine for account data, which is why 41% of marketers believe that events are the single-most effective marketing channel over digital advertising, email marketing, and content marketing. In order to get this kind of interaction data, you'll have to start a dialogue with Sales and start collaborating immediately to build up your targeted account profiles.
2. Collaborate with Sales to Bulk Your Account Data
It's time to build your targeted account profile from basic persona information, which includes needs, interests, and background. For a successful ABM strategy, it's vital that you collaborate with the sales team because they have face-to-face interactions with accounts at events, which gives them an inside perspective on the interests and needs that your content should be structured around to be more effective. ABM thrives on data, and with sales having done their own research on their targeted accounts, as well as spoken directly to them, ideally capturing contextual data, Marketing can benefit greatly by incorporating that information.
Moreover, Sales can give Marketing their list of targeted accounts, based on their most successful and profitable customers, which will give Marketing a proper understanding of these accounts to form effective content. It's with that list of targeted accounts, the additional interests, and needs that Marketing can create content that will intrigue and be useful in nurturing prospects for the sales team. It's imperative that Marketing and Sales align in order to create a great, effective ABM strategy. So, do not hesitate to ask Sales if they can provide their list of targeted accounts, basic persona information, and inform your marketing team on lead-to-account matching. With the input of Sales, marketing collateral can be created that not only brings in leads but the right kind of leads. You can read more in-depth on what part Sales plays in ABM in our previous post.
3. Complete Your MarTech Stack for Optimal ABM Outcomes
Whether you currently have a strong MarTech Stack or you're putting it together for the first time, if you're planning on using an ABM strategy, you'll need a way to capture and track data from your events. The world is full of rapidly evolving technology, and 90% of businesses that adopt event technology consider themselves well-positioned for future success. Event tech can mean a wide range of things, from rental lead scanners to a mobile lead capture app, but in the case of completing an ABM strategy, a company needs an Event Lead Management (ELM) solution.
A company's top priority regarding their events should be to not only quickly and accurately capture event lead data but to capture contextual data, apply unique qualifiers at the time of capture and have that data immediately sync with your Marketing Automation and CRM systems. An ELM solution will provide a company with a wide range of flexible integrations to ensure a seamless cycle of information and data that flows throughout the prospect's journey and keeps automated processes running smoothly. Once your company has a strategy, sales and marketing alignment, and a completed MarTech stack, then your ABM strategy will be running on all cylinders. Don't let your business miss out on valuable event data that will explicitly inform your ABM strategy with the most accurate account signals for increased pipeline velocity on all your leads.
Feed your need for ABM knowledge with a more in-depth look at what an ABM strategy with events looks like and how to achieve it by watching our on-demand webinar with Sirius Decisions.