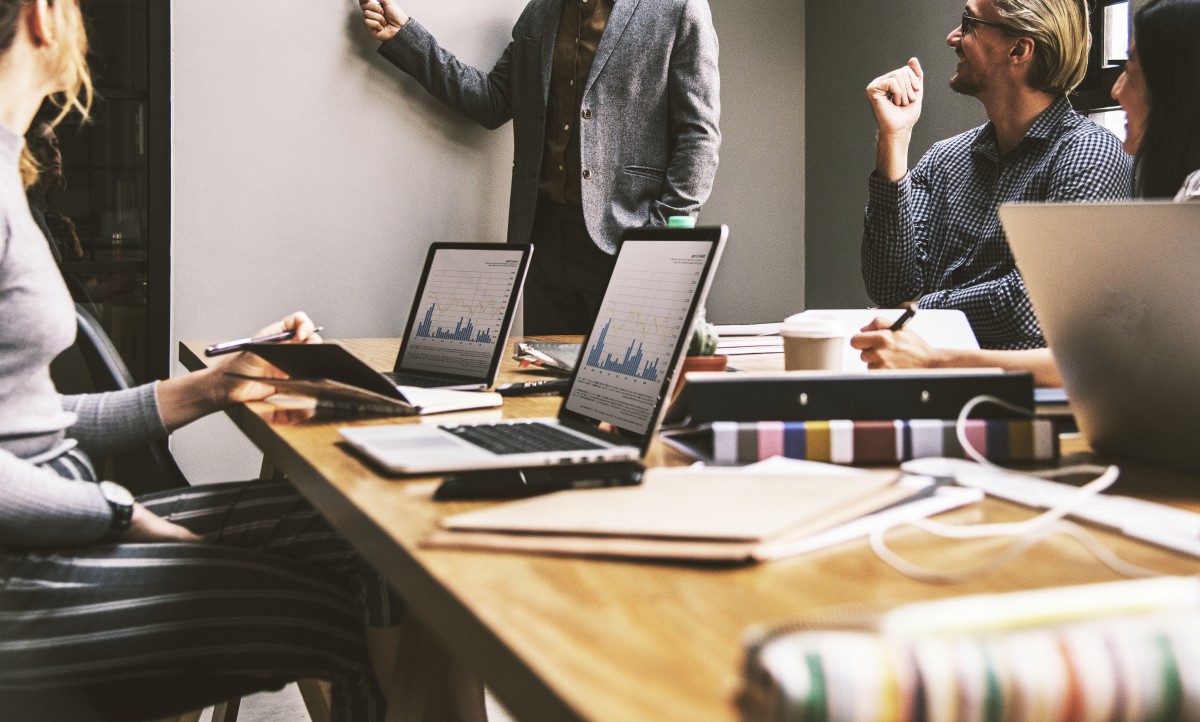 Event marketing has not slowed down yet, in fact, it looks to be ramping up according to the newest data from last year. Having been on both sides of the booth as the CEO of atEvent and a frequent attendee of trade shows, exhibitions, conferences, seminars and every other kind of event out there, I know there's a lot to look forward to in the events space.
For savvy businesses, the new year brings new opportunities for growth and here's what I predict will be the biggest event marketing challenges and opportunities.
Justifying ROI: Prove It or Lose It
Proving event ROI has been a huge issue in recent years and the main topic around budget time. Events can be so integral to a businesses' success but as the market gets tighter, events are generally the first thing to get cut because they are a large expense. The troubles proving ROI stem from a lack of appropriate tracking and from not updating the event strategy for current-day events. Companies tend to fall into the thinking that positive event ROI depends on who has the biggest booth, the flashiest swag or attention-grabbing gimmick. Those things generate great buzz, but when you think about what you can do to optimize user experience and ROI, there's a lot more you need do. Companies cannot afford to miss the simple things and if left unchecked, events will always be that "hard-to-measure" tactic that lacks proof of ROI, and the first thing people look to cut in tough times. This challenge should excite marketers because you have the opportunity to completely turn around your company's event marketing, making it your most profitable tactic.
Being Technology Driven: Time to Walk the Walk
Companies that feel they are very technology driven should apply that stance to their events as well. There's a lot of cool new event tech that we as businesses need to take advantage of to get in front of our customers with the best possible messaging and experiences for them. When approaching events, think of customer experience like how you think of it in digital marketing by making sure you can provide people who want to see your booth and presentation with the information they need. For instance, they have retail beacon technology for events, where information about the booth around you pops up on your device. There are people out there that know how to connect the dots and they have created tech that does that, so we need to use it to our advantage. If your company is technology driven then why would your company not take that same stance in the events space to improve their messaging and event ROI?
Fixing Lead Leakage: Stop Your Boat from Sinking
Larger companies are guilty of this more than others. I see this all the time, where a company spends hundreds of thousands of dollars to have the biggest, best booth, yet the people at that booth are not from that company. Instead, the booth is run by people hired to take down contact information and nothing else. Many of the leads coming in could be ready to make a decision right then and there, but the lack of timely follow-up kills their ROI because these hot leads are being ignored and slipping away. The main reason these companies go to these events is for business development, yet that's the one place they are not optimizing. There is an inordinate amount of lead leakage that happens that could be stopped by optimizing processes and putting the right people and tech in place. It's time to plug the holes in the boat, get yourself to shore and consider getting a new boat with less holes.
Customer Communication: Your Most Valuable & Ignored Resource
The most important thing for both organizations and exhibitors are registrations, yet they only use the traditional ways of talking to people, which are the one-size-fits-all, batch and blast emails. We know there are better ways and we don't use them at events even though businesses are spending around 29% of their marketing budget on events each year. The best way to increase event ROI is by using an integrated marketing approach by driving pre-event engagement. Use that information and data from your pre-event communication where you've received the best success, and optimize and amplify it for the event. Listen to your customers because they'll indirectly, and sometimes directly, tell you how to sell more to them.
Exhibitors & Attendees: Make the Connection Already
This one's for event organizations, who want to create big consumer buzz for their event. It's not all bad to want people to create pictures and video, and share the event on social, but that's a one-and-done tactic. What you ought to focus on, are not just what the attendees care about and think is interesting, but also what the exhibitors want--which is to connect with those attendees. Think beyond the buzz and spectacle around your events by helping to bring visibility to the exhibitors, and make your event more valuable to both them and the attendees. The optimized networking experience will keep them coming back and bring more future attendees than a decked out photo booth that made for a good social media post.
Those are our picks for the biggest challenges and opportunities, stay tuned for our upcoming articles on the biggest event marketing mistakes and what event trends to keep an eye on.
Uzair Dada
atEvent CEO