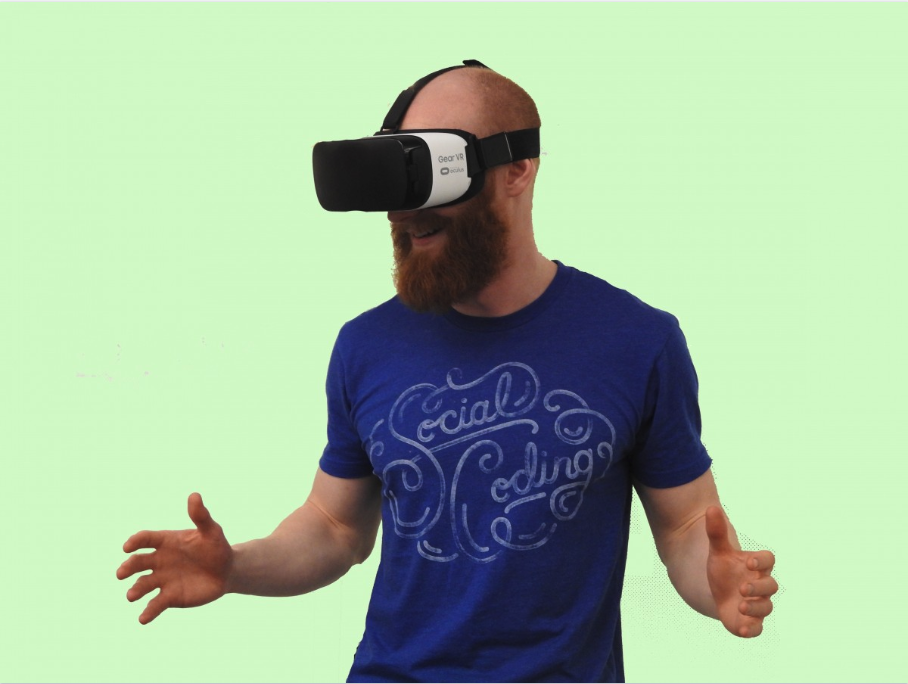 Virtual and Augmented Reality have quickly become usable, attention-grabbing marketing tools for events. Almost every big event has some booth using this technology to generate buzz and provide product information by engaging customers with compelling sensory experiences. But what's the best way to use this technology to your advantage?
Here are creative ways companies can use this technology at their events to gather more leads, improve user experience and boost their marketing efforts.
1. Go on a Virtual Tour
Not sure how to show off your product? Instead, bring interesting places right to the people on the showroom floor by giving them a tour of your factory. Brewing companies have started to provide people with the experience of taking a tour through their facilities to give them a feel for how the beer is made. At your next event, you can give attendees the experience of walking through your factory and exploring different parts of it. On top of that, try altering the physical environment around them to give them a deeply immersive experience. For example, you could lightly blow cold air on them when they wander into a refrigerated area or even hold actual hops under attendees' noses when they get to an area where that smell is prevalent.
2. Live as a Crash Dummy
Ever wanted to be a crash dummy? Consumers give big points for creativity, so be creative in how you demonstrate your product or service to make a lasting experience. A great example of thinking outside the box is NRMA Insurance, who earned "Best in Show" at the 2014 Sydney Royal Easter Show, where they set up consumers to experience a virtual car crash firsthand. They did this by designing a car crash simulator that showed how far car safety features have improved over the last three decades. Consumers became "victims" by putting on a VR headset and climbing behind the wheel of a showroom car where they would virtually crash into a barrier at the same speed at which actual crash tests are conducted. The VR user then goes through the same simulation, but this time behind the wheel of an older car with far fewer safety features. Sounds scary, and it is, but it's also quite memorable and effective.
3. Be Joanna Gaines (or Whichever Designer You Admire Most)
Why just let attendees see your products when you could let them build, design and create something with your products? Lowes put together a great VR experience for consumers where they could pick out all of the plumbing, flooring, and fixtures for a bathroom remodel in virtual reality and put it all together. Lowes even put this VR technology into 19 of their stores to give customers the opportunity to see their ideas become a reality. Moreover, customers can even input the actual dimensions of their rooms, which makes their buying decisions after seeing the results so much easier to make.
4. Experience a Company's Vision
If you're trying to get people to buy into the purpose and mission of your business as your selling point, then allow them to experience how that vision would look. Tom's put together a Virtual Reality chair that took visitors to a remote Peruvian village where they had the opportunity to watch Tom's 1 for 1 giving in action. Tom's 1 for 1 initiative started back in 2006 with the goal to match every one pair of shoes purchased by donating one pair of shoes to a child in need. Over the years the initiative has also extended to their eyewear product line as well. It's no secret that Tom's uses its 1 for 1 giving donations as a big selling point for its products and while some people are able to see the potential in that idea, others may need help. With this virtual experience, people can first-hand witness shoes being distributed and lives being changed. Customers walk away from this VR chair with a strong, lasting picture of the company's true vision.
What's Next for VR?
VR/AR technology is only growing, and the applications uses are multiplying all the time so what's next? In 2018, Adidas partnered with Snapchat to provide consumers with an augmented reality experience with their sneakers. With the use of the Snapchat lens, mobile users were able to virtually try on a new running shoe to see how it would look on them in the real world, influencing a purchase. This could easily be taken to the event floor with consumers liking the idea of experiencing something, testing it out and seeing how it looks before making a purchase. Retail applications may be one of the biggest avenues for VR as popularity has especially grown in this sector, with 1 in 3 consumers more likely to shop with retailers that utilize VR, and 70% of younger U.S. consumers interested in brands that offer VR-powered shopping experiences.
The future is bright for VR/AR! Hopefully these examples of experience-driven uses have given you a creative spark to fire up your team for the next big event.