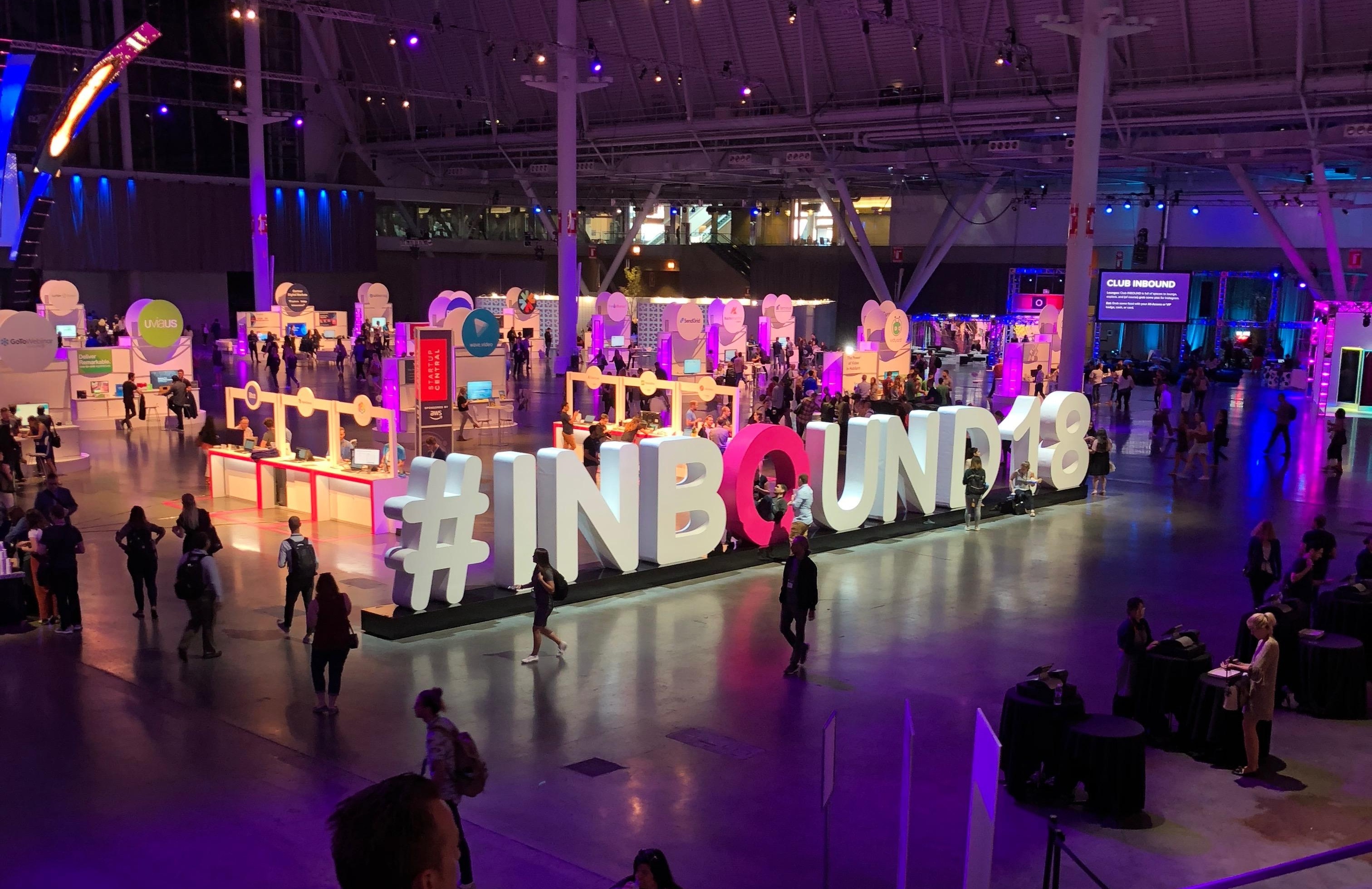 Our atEvent team was in attendance, along with the 25,000+ attendees at INBOUND 2018, where I sought to learn about this year's top industry trends, new industry learnings and hot topics. Here were some of the highlights from my experience at INBOUND 2018.
The event was exciting, filled with thought leaders in the brand, marketing, and tech world. Traffic was great at the atEvent booth with lots of people stopping by to find out about our comprehensive event lead management platform. We were also the official lead management solution for Inbound18, so it was fun to see companies all over the expo floor capturing leads using atEvent.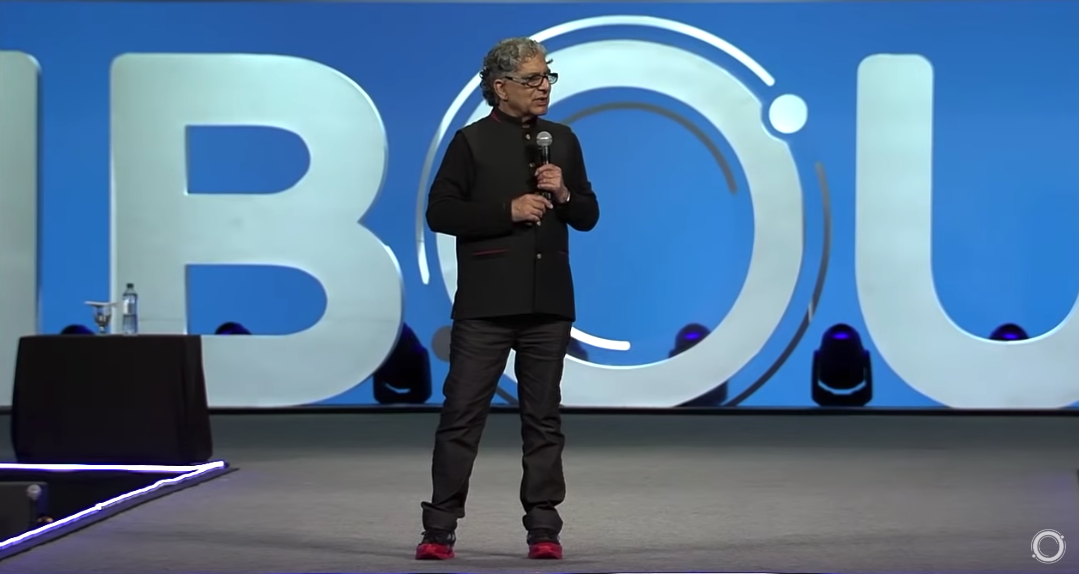 The start of the week was much like the Wizard of Oz; there were great characters, an entire community of excitement and even some ruby red slippers. Well, they were actually sneakers but, you get the picture. Deepak Chopra kicked off the week with some meditation to get us all in the right mindset for INBOUND 2018, where there was a lot to see and learn from great speakers from HubSpot, Shopify, Bloomberg and more.
Bravo, to everyone involved in putting on INBOUND 2018! This event had a lot to love and energy, from the great speakers to the food trucks to the alluring Instagram-worthy photo spots. Before I get into my three favorite sessions from the event, I wanted to point out how valuable these photo spots were to spreading the word about INBOUND. For example, take a look at this bathtub and rubber duckies picture we waited nearly 30 minutes in line to take, only to further spread #INBOUND18 all over Instagram and Twitter.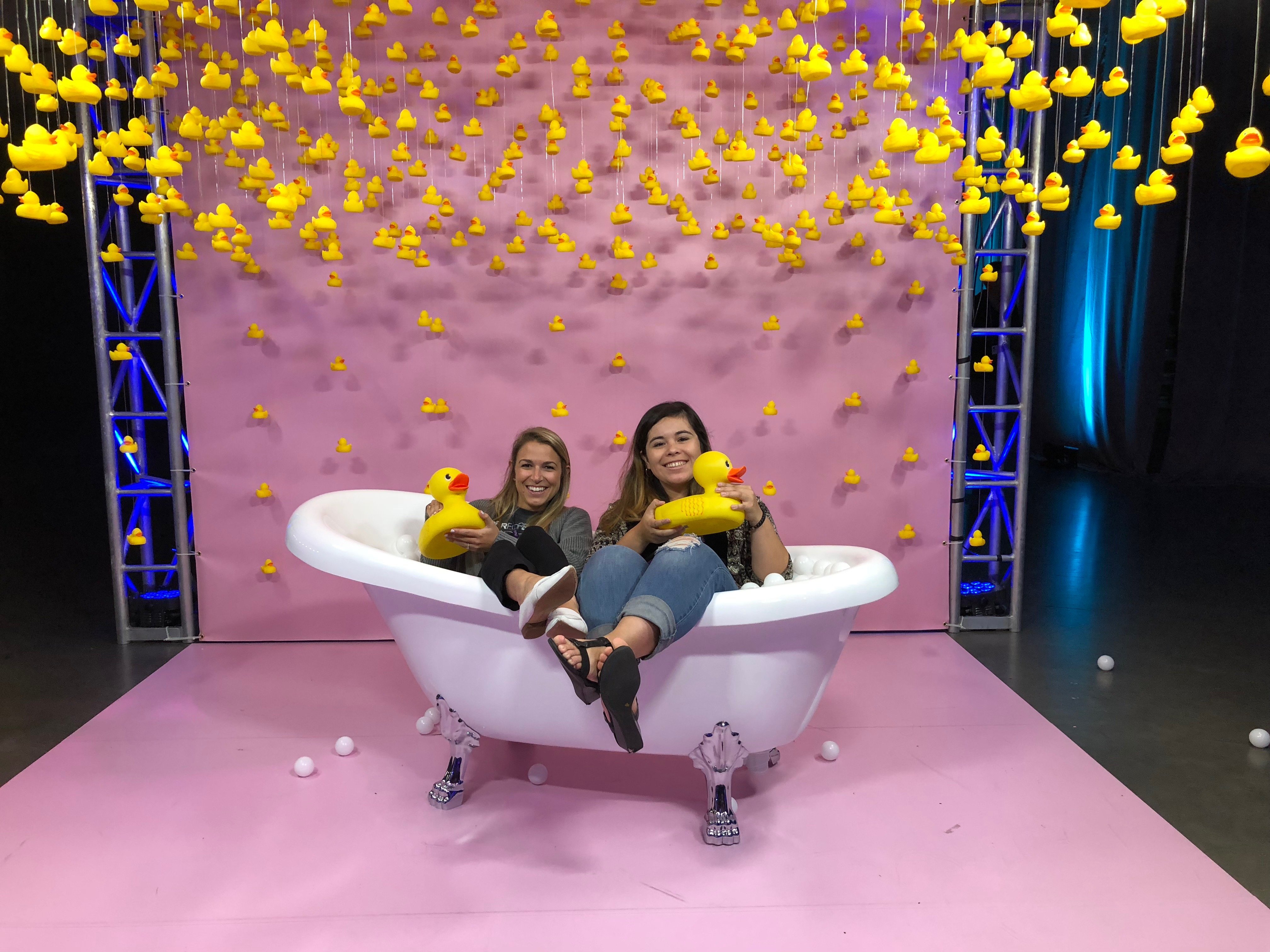 Totally worth it.
The Marketing Funnel Retired, Now We Have a Flywheel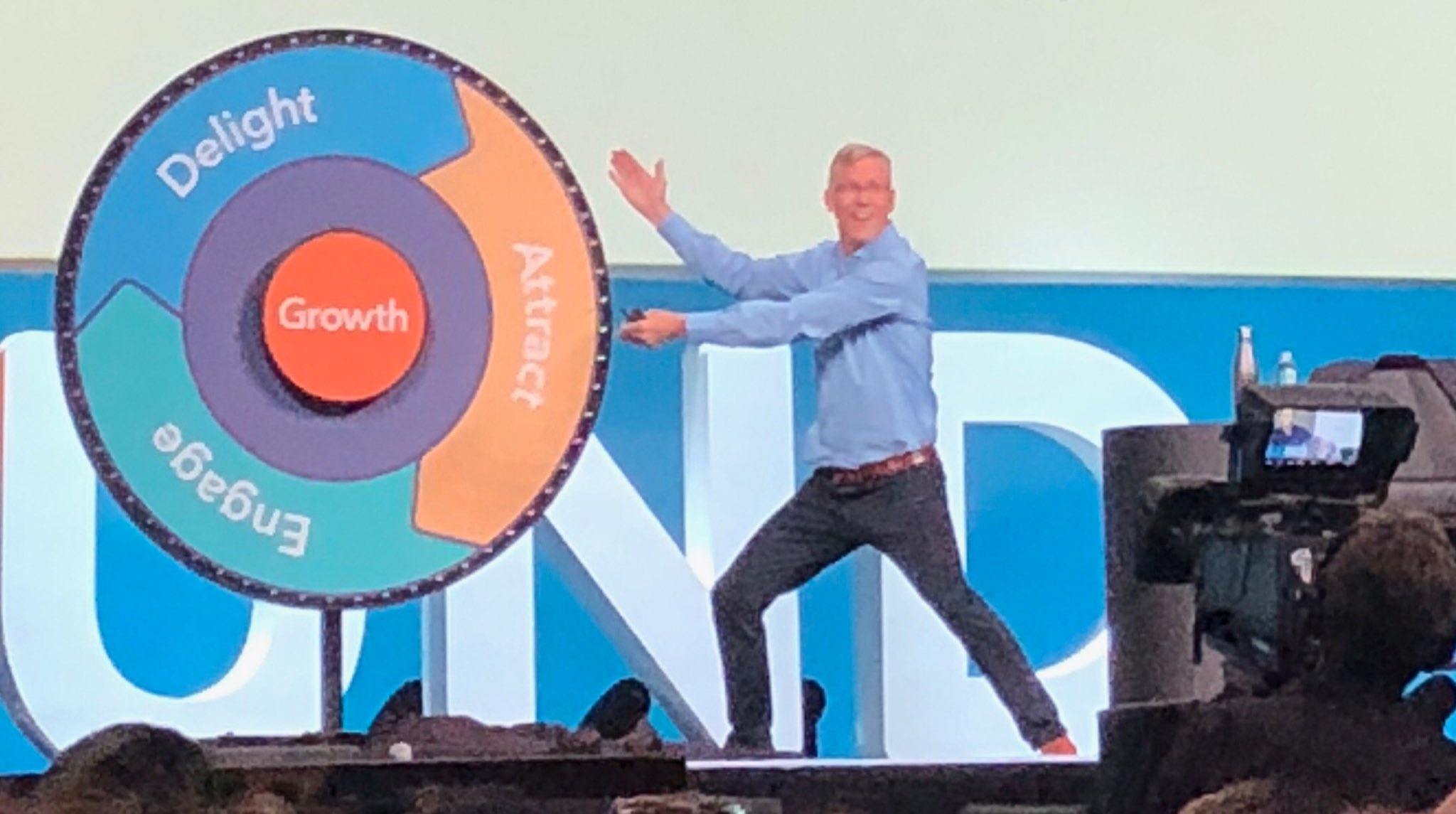 The entertainment level of this talk was off the charts fun! It was educational but with a lot of flare, which included Brian Halligan (CEO of HubSpot) ripping a sheet away to reveal the flywheel model. According to Brian, the marketing/sales funnel has officially retired after its 28 year career and its replacement is the flywheel. He explained that the flywheel consists of three categories: attract, delight, and engage with the customer being in the center of the wheel. In practice, if executed correctly, this process will spawn growth for most businesses in 2018, 2019, and 2020. The reason for this change is to introduce a model that continues to interact with customers. Everyone was shuffling about taking notes and on the edge of their seats wondering how this was going to affect the way their companies go about marketing and sales. The idea is that when we look at the traditional funnel, there's a starting point and an endpoint, but with the flywheel businesses can pick up and continue at any stage. This modern approach to marketing focuses on product experience over product function in order to stand out.
Embracing the Customer Code - Customer>Team>Individual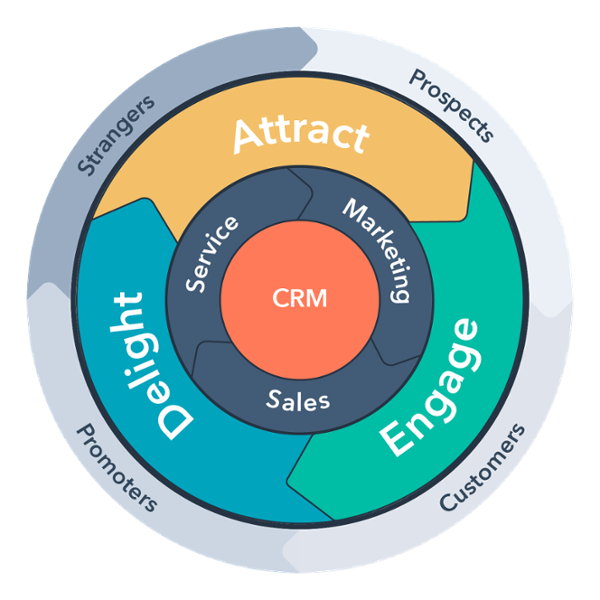 After dropping this bombshell, Brian and Dharmesh Shah (Co-founder and CTO of HubSpot) talked about having a frictionless model in terms of customer experience. Today's customers are looking for a lighter customer service experience with more automation and less human touches or transfers—except for the more complex cases. Brian and Dharmesh believe that this customer experience is more important today than having a product that's superior to the competition's. It might sound unbelievable that anyone would be happier with a technically inferior product as long as it came with a better customer experience but after HubSpot surveyed thousands of people, that was the feedback they received. Checkout customercode.com for awesome insights.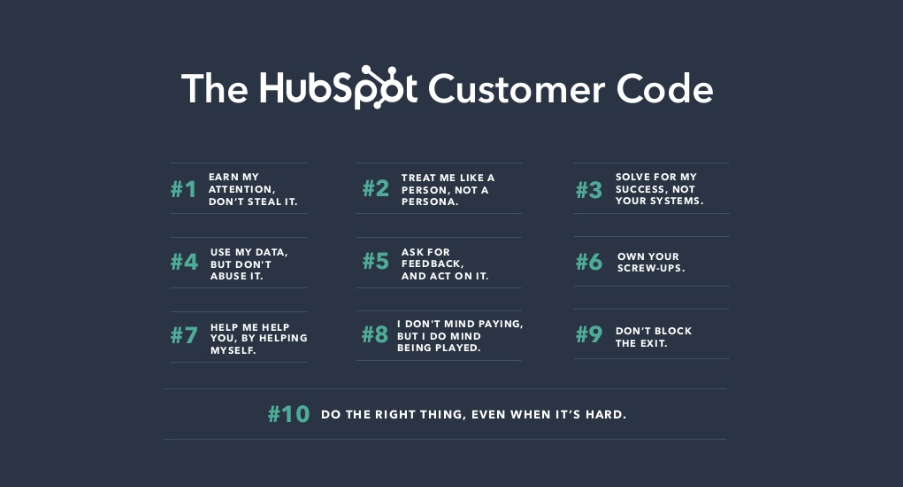 Growth Marketing Requires an Experimental Mindset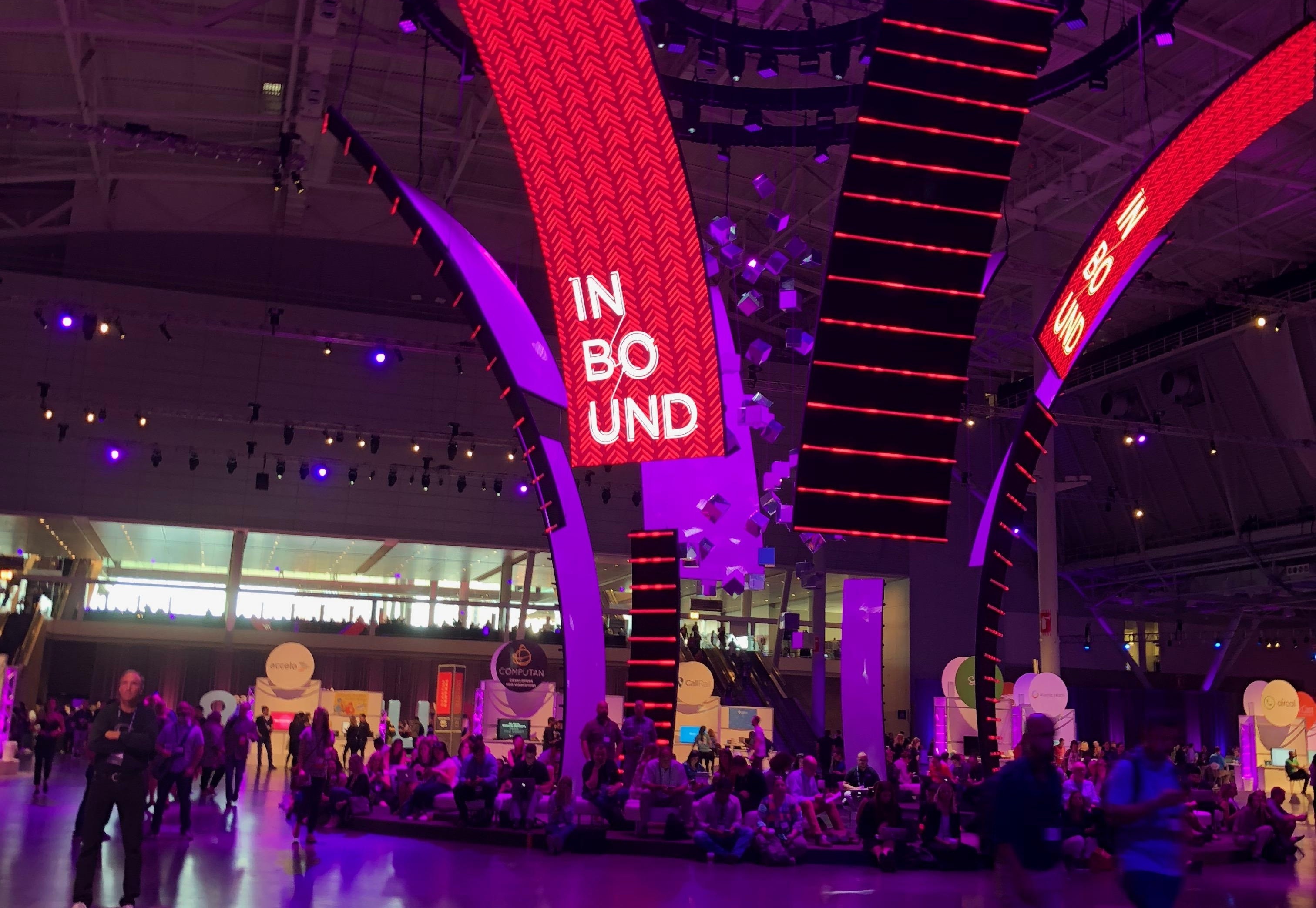 There are three types of marketing; Outbound Marketing, Inbound Marketing and Growth Marketing. Since I am a growth marketer, it was an obvious choice for me to attend the session titled, "How to Develop and Run a Growth Marketing Team." This talk highlighted how growth marketers have a full funnel focus, are part of an integrated marketing and product team understanding the full story of the business, and have an experimental mindset and are not afraid to fail. Failure may make some people think of a dead end but growth marketers understand that failure creates data and data is how we learn and grow. I was excited to hear Rachel Leist (Director of Marketing for HubSpot) talk about this because not only is this a practice that we live and breathe at atEvent but is also a practice we strive to enable through our technology, particularly our comprehensive dashboard that gives event planners and marketers user and account level insights they need to learn and grow.
Small Businesses Should Have an Event Strategy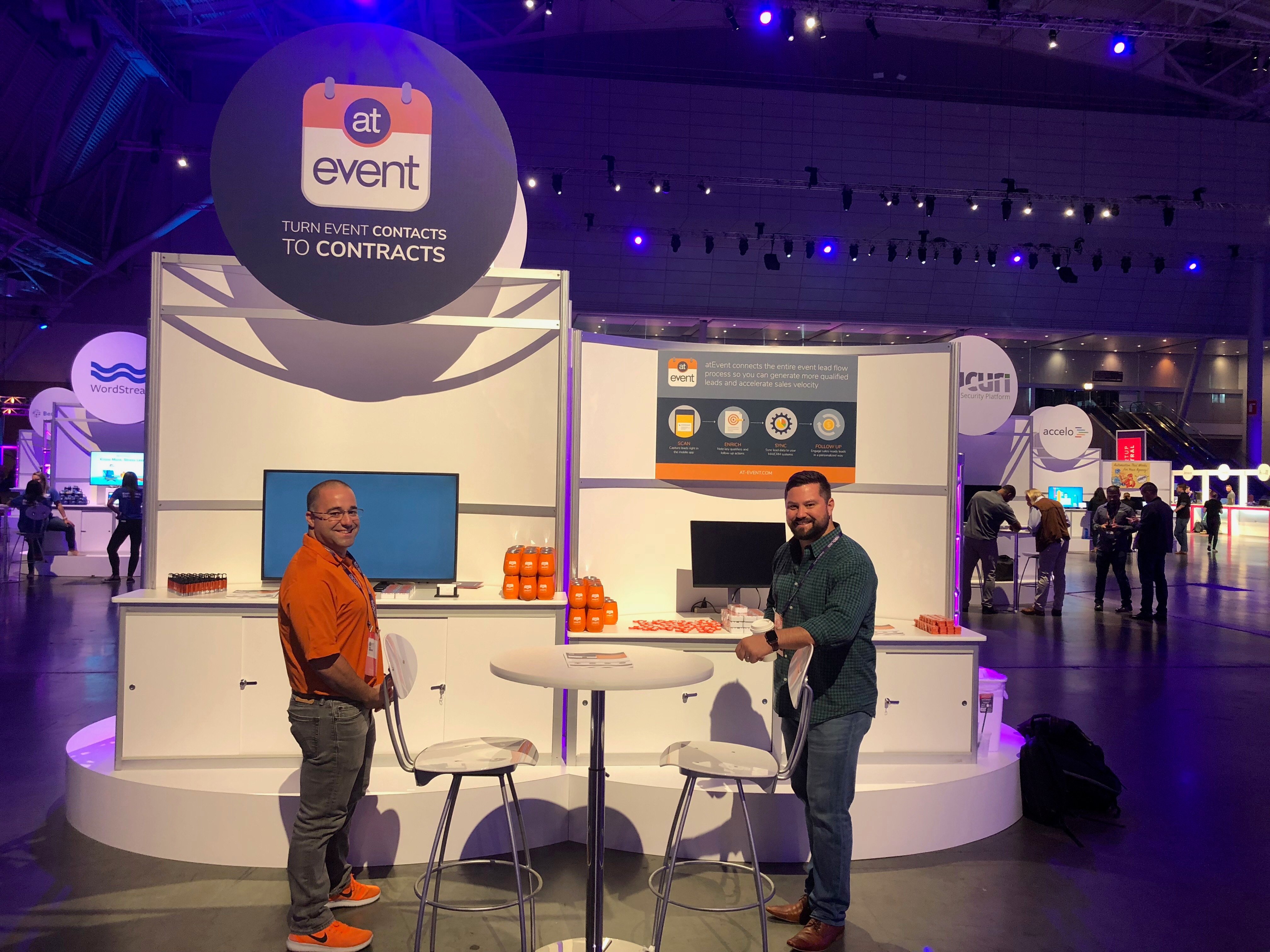 Rounding out my favorite talks I have to mention "Assembly Required: Why Your Small Business Should Have an Event Strategy." Think about someone experiencing your brand in person for the first time, what should it look like? Events are all about human experiences and interactions. You can meet new and current audiences, expose your team to new skills, establish thought leadership, build community, and provide valuable feedback and data for testing.
One point that really stood out to me from this presentation was that great events end with to-dos, not takeaways. Make sure that when potential customers leave your booth, they have an item for their to-do list and not just some trinket.
Another key point is that people will forget about the event within a few weeks but, you can continue the momentum by executing email blasts, writing blog posts, and sharing videos of speakers. (These kinds of follow-ups are easy to automate if you are using an event lead management platform that is fully integrated with your Marketing Automation system.)


For more recap on the big event, check out the INBOUND website and hopefully we'll see you there next year!
Ellen Westmoreland
atEvent Growth Marketing Specialist