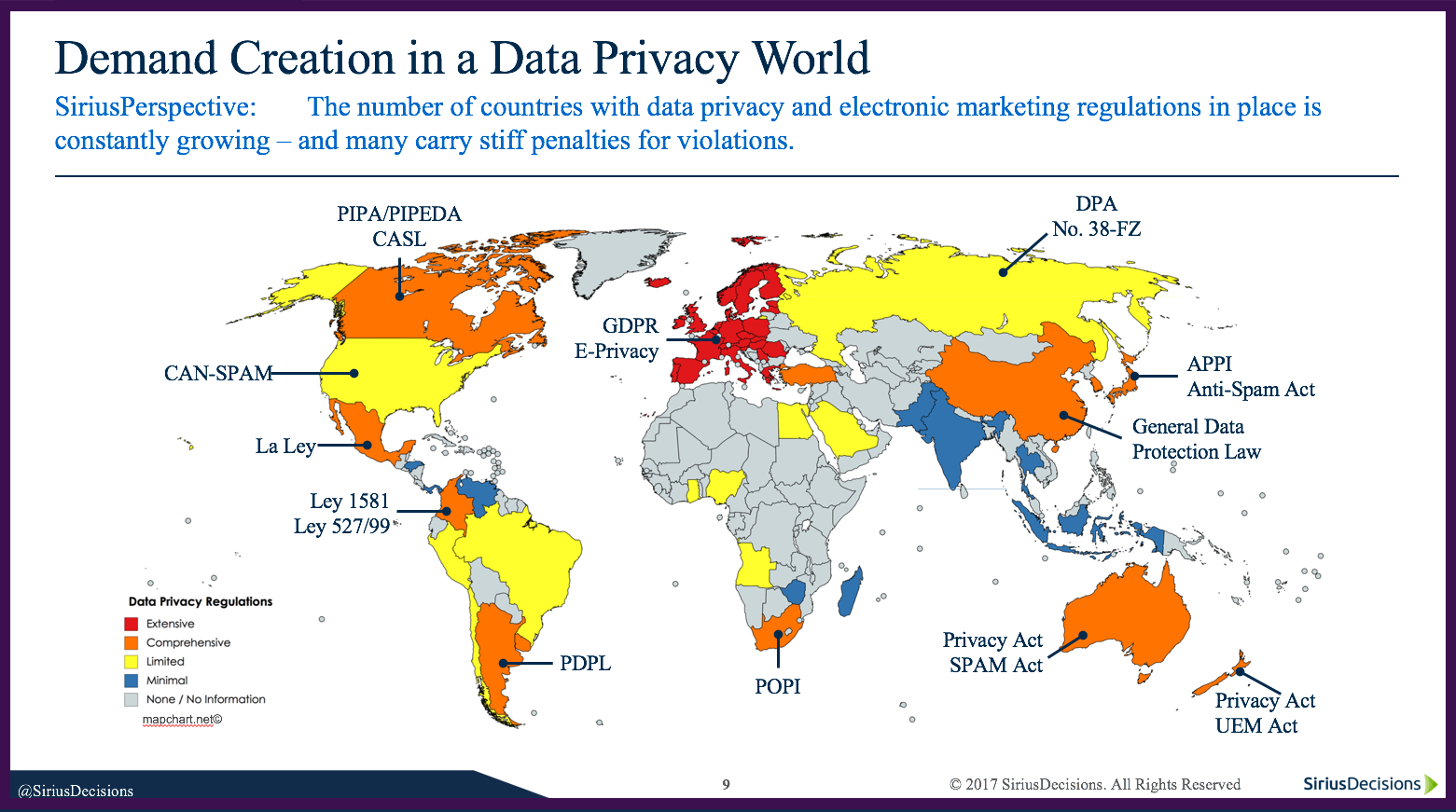 GDPR, or the General Data Protection Regulation, is a new set of data privacy laws regulating how companies can collect and use data of EU citizens. The regulation governs data privacy, and the penalties for noncompliance are stiff fines—not to mention the loss of your customers' trust.
GDPR WENT into effect on May 25. Are you Compliant?
More than 60% of the attendees of our recent webinar, GDPR+Events: What You Need to Know, reported they planned to exhibit in Europe in the near future. But these regulations don't just apply to events in Europe; they apply anytime you interact with an EU citizen, whether in Europe or elsewhere.
To be in compliance, GDPR dictates that you must gain explicit consent to use a prospect's information, which isn't always easy when you meet a prospect in a hallway, at an offsite meeting, or even in your booth. Whereas you can require users to click a checkbox on a website to indicate consent, a simple handshake and business card exchange no longer qualifies as explicit consent.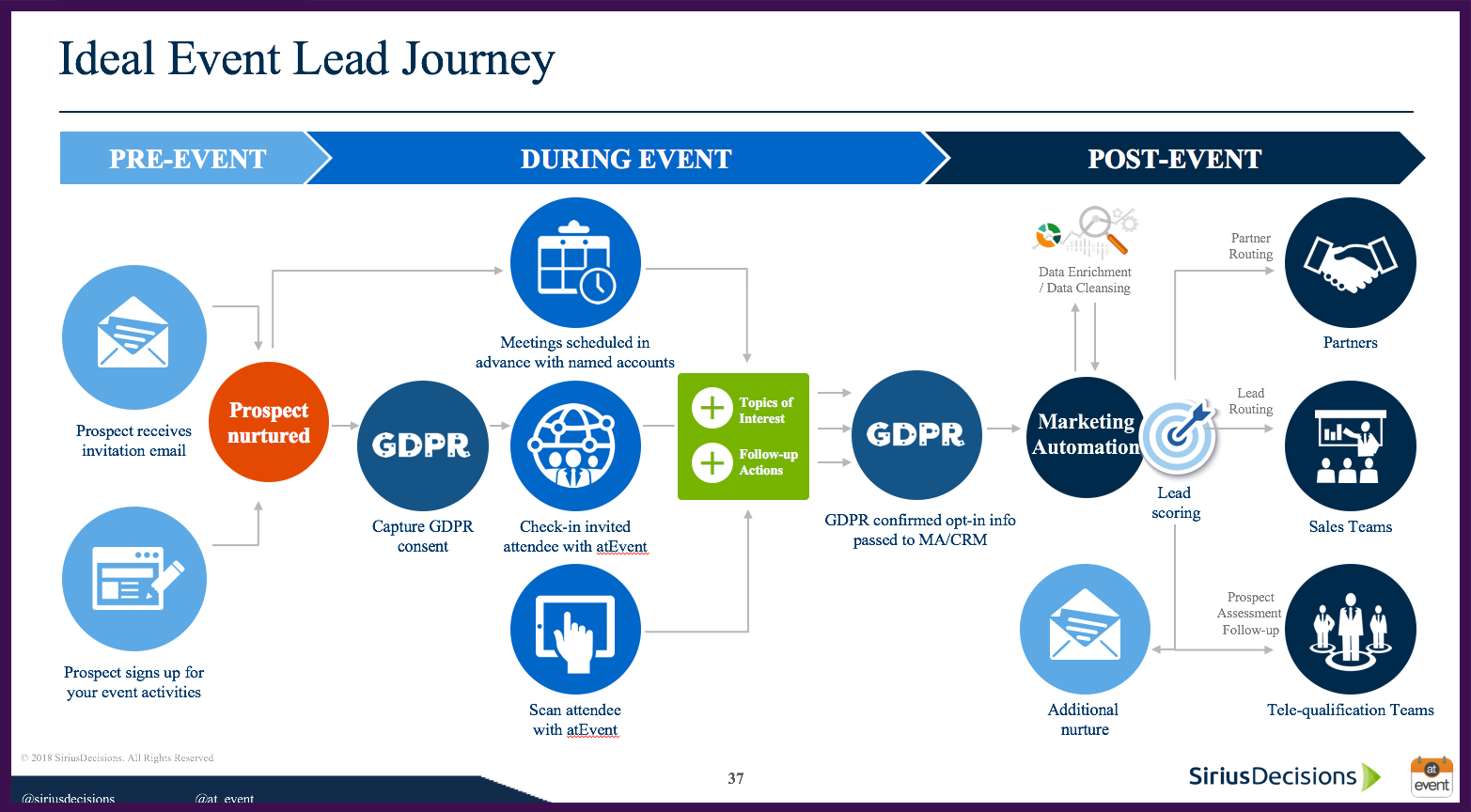 So how do you ensure you're GDPR compliant at events? This question poses a challenge for many businesses as the GDPR. More than 63% of attendees of GDPR+Events: What You Need to Know identified capturing consent from prospects as their biggest hurdle to implementing GDPR at events.
Does this sound like you? If so, check out the on-demand webcast of the webinar, in which Julian Archer from SiriusDecisions and Uzair Dada from atEvent discuss the ins and outs of GDPR for events. Get an overview of the regulations, and learn what qualifies as consent, how obtaining consent could affect the quality of your leads, and how to ensure you and your data vendors are GDPR compliant at events.