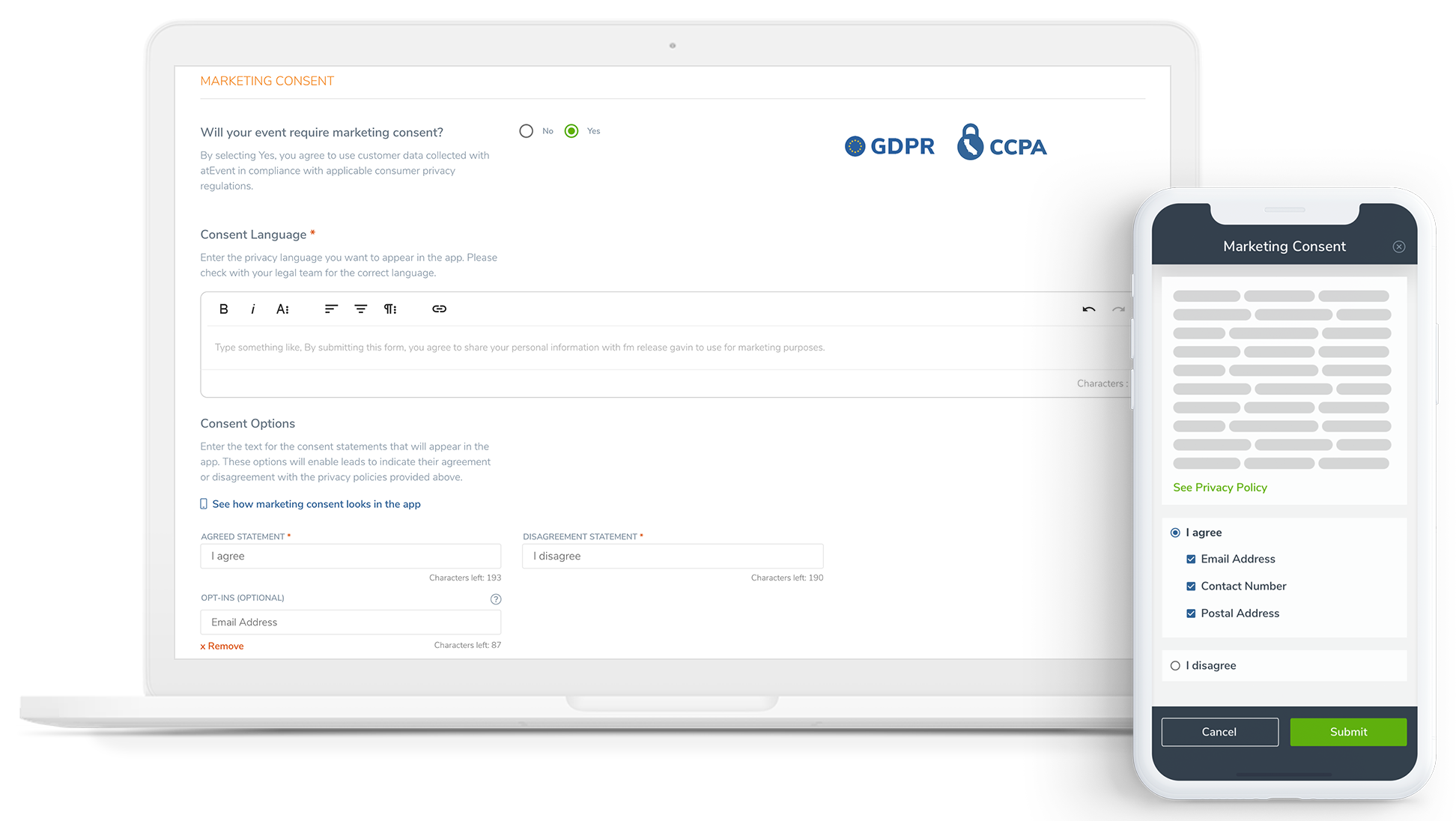 We're excited to announce our enhanced Marketing Consent functionality. atEvent customers now have even more flexibility and control over how they capture consent to comply with CCPA, GDPR, and other privacy policies—including their own.
---
Events are the best place for your marketing and sales teams to make human connections, and you want to be able to communicate to all of your event leads without the worry of whether or not you're in compliance with all the new privacy laws. That's where we've got your back.

If you've been keeping up with the news about the California Consumer Privacy Act (CCPA), then you know the evolution of consumer privacy in data collection is only gaining momentum. As of January 2020, CCPA is in full effect, and in preparation, we've expanded our existing GDPR feature to enable you to comply with more regulations and your company's own policies.

You may have already noticed that within atEvent, the term "GDPR Consent" has been updated to "Marketing Consent." These week, we've introduced additional capabilities designed to give you more flexibility and control, including much-anticipated consent opt-ins.

Here are three things to know about capturing marketing consent with atEvent.
Hyperlinks in Your Consent Message
The "Right to Notice" is a key feature of CCPA. It means that a lead has a right to know, at the moment they provide their personal information, how and when you will use it. atEvent's marketing consent feature allows you to include a hyperlink—for example, to your company's full privacy policy—within the consent language in the mobile app. Leads can visit the link without leaving the capture process, so event reps don't need to break their flow to capture informed consent.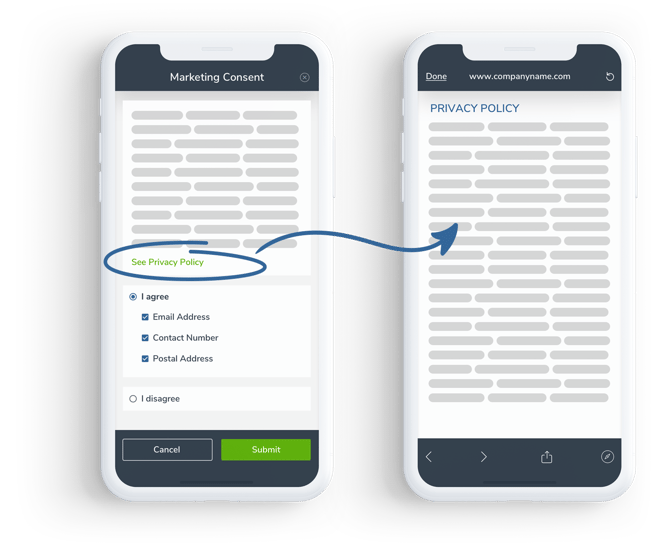 Customizable Consent Language and Opt-ins
atEvent's marketing consent feature allows you to capture the lead's preferences via simple "I agree" or "I disagree" options, or create a more personalized experience by allowing them to indicate their communications preferences right in the app. These options are fully customizable so you can use them to ask leads how they want to be communicated with (such as by email or text), what communications they want to receive (for example, whether they'd like to receive all marketing communications or a subset), or any other communication preferences your company offers. This not only helps you comply with privacy regulations but ensures you are following up with event leads with the content that matters to them, in the way that works best for them!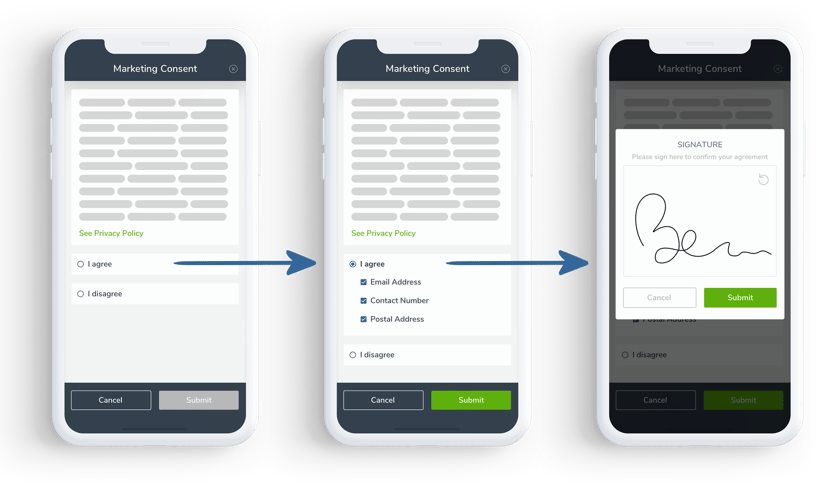 Optional Signature Capture
If you were using our GDPR consent feature, you're probably used to choosing whether leads provide consent by checkbox or signature. With expanded marketing consent, all leads must indicate their agreement or disagreement via a radio button. If your company's policies require a signature, you can still add signature capture to the consent flow. In this case, once a lead provides or declines consent, they will be presented with a space to add their signature.